​Dream Kitchens and Baths was started in 1993 by the owner and lead designer, Nelson Lee. Nelson has been involved in the kitchen and bath remodeling industry since 1988. He is a fully licensed and insured contractor who personally has designed over 3,000 kitchen and bath projects.
Our original showroom was located at 899 Central Street in Leominster which was later relocated to our current location at 44 Mead Street in Leominster. Our showroom is over 3,500 square feet filled with displays that exhibit the newest trends and styles available today.
The kitchen department features over 20 displays, hundreds of door and cabinet samples, 300 countertop samples in a variety of materials, and much more. Our bathroom department showcases a state-of-the-art, working shower unit complete with body sprays and dual shower heads as well as a working air tub.
Dream Kitchens and Baths is your one-stop-shop for all your kitchen and bathroom remodeling needs. For over two decades Dream Kitchens and Baths have been serving the local community as well as surrounding cities and towns in Central Massachusettes. We provide exemplary service coupled with one-on-one attention to detail throughout your entire remodel project. With our staff having a combined 30+ years of professional experience, rest assured that our kitchen designs and installs are second to none.
OUR MISSION
Dream Kitchens and Baths by Nelson is a full service retail and remodeling company for your kitchen and bathroom needs. Our mission is to provide you, our clients, with the widest selection of the very best products available and unparalleled service from design to installation and beyond. Our goal is to help you create a truly unique kitchen or bathroom tailored to the specific needs of you and your family.
Dream Kitchens & Baths Call Now 978-466-9600 Stop in! 44 Mead Street, Leominster, MA Contractor License #69478 Home Improvement License #125883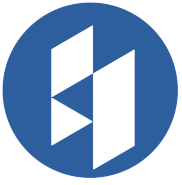 Call Now 978-466-9600 | 44 Mead Street, Leominster, MA
Contractor License #69478 | Home Improvement License #125883