Should I select my appliances first and then call a kitchen planner?
This is not recommended. A kitchen design in much like a jigsaw puzzle, where each piece must fit into the whole design. By all means, research your appliance choices and formulate your "wish list", but it is usually better not to purchase your appliances until the design has been finalized..
What is the kitchen triangle and why is it important?
The "work triangle" is the kitchen area from the refrigerator to the main cooking area to the main sink. Connect the three and it should form a triangle (unless you have a 'one-wall' kitchen). It's important because at or immediately adjacent to the triangle's points, all the key kitchen activities - food preparation, cooking and clean up - take place. The work triangle helps to ensure that your kitchen will be functional. It keeps cooking activities centered in one area, with all the necessities close at hand.
Can I reuse my current Kitchen Cabinets?
Many times kitchen cabinets can be reused during a kitchen remodel. Your cabinet may be in great shape and installing new countertops on them will bring new life to your kitchen remodel without busting your budget.
Can my Kitchen Cabinets be refurbished?
A kitchen remodel can include bringing quality cabinets back to life. Drawer glides and hinges are replaceable
and the cabinets themselves can be refinished in a variety of colors and stains.
Is it necessary to replace everything in my kitchen at one time?

No, it is not necessary to replace everything in your kitchen at one time. Some people choose to only replace their
countertops while others decide to completely gut the kitchen and start from scratch. The amount of replacement really
depends on your budget and your timeline.
Do I need a stove hood?

It really depends on the kind and amount of cooking you do. Unless you cook at high heats, creating a lot of smoke and grease splatter or have lingering food smells, you probably do not need to spend a lot on stove ventilation.
Do all my kitchen cabinets need to be the same color and style?

No. Depending on your personal preference your kitchen can be designed with a uniquely custom look by contrasting upper and lower cabinets or installing contrasting countertops.
How many different types of countertops are there?

There are many different types of countertops available on the retail market today. There are countertops made
of granite, quartz, synthetic materials and laminate.
What types of countertops are the best?

The best countertop depends on your needs. The many different types of kitchen countertops all possess
different qualities which may or may not be needed by the homeowner. The best countertop for the homeowner will
possess all of the qualities the homeowner needs at a price the homeowner can afford. The goal is to obtain the best possible product at the most affordable price. The price for custom countertops for an average sized family home can be quite expensive, so it is best to have a budgeted amount in mind before you begin to shop for a countertop. The most inexpensive option for kitchen countertops is a laminate countertop
What do we do with the old cabinets and countertops?

Old cabinets and countertops can be sold on Craigslist, donated, given away or thrown away.
What can I do myself?

How much you can or should attempt to do depends on your ability and knowledge of remodeling.
You'll definitely be able to tear out old cabinets (be careful not to damage walls and beams), take up old vinyl flooring and handle trash removal. You may also want to paint or wallpaper on your own. You're better off letting the pros handle plumbing and appliance hook-up - if you try it on your own, you may violate building codes or invalidate manufacturer warranties.
And let a professional installer put your new cabinets in so they look their best.
What will it cost to remodel my kitchen?

This is a much asked question, and an exceptionally difficult one to answer. The price for a new kitchen or bathroom will be affected by (1) where you buy it (2) what features it includes and (3) the brands/models you select.
What improvements should I do during my bathroom remodel?

You should start with a list of items that require immediate attention as well as those that cause functional problems.
Dream Kitchens & Baths Call Now 978-466-9600 Stop in! 44 Mead Street, Leominster, MA Contractor License #69478 Home Improvement License #125883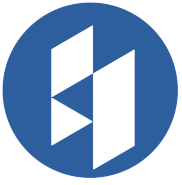 Call Now 978-466-9600 | 44 Mead Street, Leominster, MA
Contractor License #69478 | Home Improvement License #125883