Getting a new bathroom installed by Dream Kitchens would be Like Having Your Own Private Day Spa at your home at any time to enjoy any time or day of the week.
Our professional design staff can help you turn your tired bathroom into the most relaxing room in your home.
Our bathroom Showroom features many great examples of the newest trends, colors, and styles available today.
Our One-on-One personalized attention and free computerized design will make your DREAMS come true.
Your bathroom is the second biggest investment you can make in your home while offering you the greatest return.
We offer bathtubs, shower units, vanities, vanity countertops and much, much more.
Our designers, in-house installers and our fully licensed trade Partners offer you the quality you've dreamed of at a price that works within your budget.
For additional ideas on how to get started visit our Kitchen and Bath Tips or Make an Appointment today to get started.
COMPLETE INSTALLATION AVAILABLE


Fully licensed and insured
(MA Contractor License #69478 MA
Home Improvement License #125883)

We have our own in-house
Kitchen and Bathroom Cabinet installers

Our business partners can help with
all your plumbing, electrical & flooring needs.​
Dream Kitchens & Baths Call Now 978-466-9600 Stop in! 44 Mead Street, Leominster, MA Contractor License #69478 Home Improvement License #125883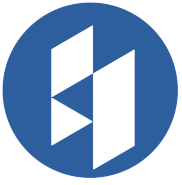 Call Now 978-466-9600 | 44 Mead Street, Leominster, MA
Contractor License #69478 | Home Improvement License #125883