When I first met the homeowners, their goal was to remodel the kitchen using the same basic layout as the existing kitchen and to just purchase new cabinets and countertops. Upon visiting their home, I noticed a beautiful dining room area that was on the other side of the kitchen wall. I asked if this area was used as much as they wanted. The homeowners said they loved having a separate dining room however when entertaining, they felt that they couldn't spend as much time with their guests.

Upon multiple discussions, I came up with a design that would allow them to combine both the dining room and kitchen into one large open area. The design was dramatic for the homeowners and took a little time to absorb. After presenting them with a few design options, we ended up removing the wall between the kitchen and the dining room thus eliminating the barrier and increasing the size of both rooms. The project went smoothly and I believe the customer was very happy with the results.

Note from the homeowner:
There is not a single part of the design of our kitchen we do not love. It is so beautiful and yet also incredibly functional. My husband and I were very impressed with Nelson's creativity and level of detail that went into the design process. The options he came up with were spot on and he made the best possible use out of our space. Nelson was always available with any concerns I may have. He responded immediately to all my emails, and he even came over very early one morning before the start of his workday to put my worries aside. The customer service was outstanding. I will definitely hire Dream Kitchens for my next project-the bathroom!


Dream Kitchens & Baths Call Now 978-466-9600 Stop in! 44 Mead Street, Leominster, MA Contractor License #69478 Home Improvement License #125883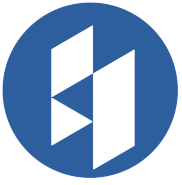 Call Now 978-466-9600 | 44 Mead Street, Leominster, MA
Contractor License #69478 | Home Improvement License #125883