Here you will find useful tips as you begin to remodel your home.
When considering remodeling parts of your home, this is an opportunity to rethink, reconfigure and restyle.
In other words, it is the time to breathe new life and energy into your existing space. Take inventory of what you like
and let the redesigning begin. Whether it is a kitchen remodel or a bathroom redesign use our tips below to help you get started.
YOUR HOME STORY

There may be some elements in your home that might seem odd or quirky.
Embrace these elements as they are the heart and soul of your home.
These oddities tell the story of your home.

First you will need to decide how you are going to live in your space.
Do you enjoy cooking? Do you want to eat in your kitchen?
Do most people settle in your kitchen? Are you replacing your appliances?

Who is doing the work? How much are you able to complete? Are you enlisting friends?
Do you need a contractor? Choosing a contractor will not only
be important to the budget but the timeline as well.

Anticipate (and budget for) added expenses. Maybe it is decorative hardware or perhaps
you upgraded your faucet. Be ready for some added items.

Splurging on custom cabinetry will allow you the flexibility in your kitchen and allow you to
completely customize the layout to fit your family's needs and makes for a much more efficient kitchen.
Want to spruce up your bathroom? Check out the 1,2,3's
for bathroom remodeling.

Bathroom remodeling is the second largest investment you can make in your home giving you the greatest return.

Your budget will decide the type of remodel that will best fit your needs:
a. Minor remodel - countertop replacement, paint, and decorative items
b. Medium remodel - using existing layout to replace/update
c. Major - complete demolition and replacement of existing bathroom.

Begin by listing the things you like and dislike about your current bathroom as well as some amenities that you
might want to add. Gather ideas from magazines, brochures or going online. If your idea is simply replacing current
fixtures and cabinetry then take measurements of your bathroom and draw out your bathroom floor plan.
Should you decide to change the functionality of the room then you will need an exact floor plan.
A couple of things to keep in mind.

Last but not least hire only professionals that you know and trust and will get the job done the way you DREAM it.
Dream Kitchens & Baths Call Now 978-466-9600 Stop in! 44 Mead Street, Leominster, MA Contractor License #69478 Home Improvement License #125883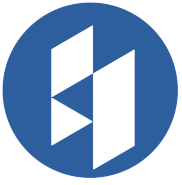 Call Now 978-466-9600 | 44 Mead Street, Leominster, MA
Contractor License #69478 | Home Improvement License #125883