Imagine ...Your New Favorite Place to Eat
Enjoy the comfort of sitting at your favorite table in the quaint bistro down the street but without the wait, crowds or high prices. We can help you make your kitchen as warm and inviting as the nicest places you've ever eaten. Your Dream Kitchen is closer than you think at a price you can afford.

Our One-on-One personalized attention and free computerized design will make your DREAMS come true.​
COMPLETE INSTALLATION AVAILABLE


Fully licensed and insured
(MA Contractor License #69478 MA
Home Improvement License #125883)

We have our own in-house
Kitchen and Bathroom Cabinet installers

Our business partners can help with
all your plumbing, electrical & flooring needs.​
Dream Kitchens & Baths Call Now 978-466-9600 Stop in! 44 Mead Street, Leominster, MA Contractor License #69478 Home Improvement License #125883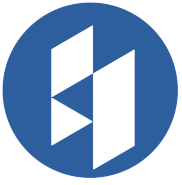 Call Now 978-466-9600 | 44 Mead Street, Leominster, MA
Contractor License #69478 | Home Improvement License #125883