Items on this page are located in our showroom at 44 Mead Street, Leominster, MA. They are showroom displays and/or discontinued products. To purchase any of these items, call us at 978-466-9600 or stop by the showroom between 9 a.m and 5 p.m. on Monday, Tuesday, Wednesday and Friday, between 9 a.m. and 7 p.m. on Thursday, or between 10 a.m. and 3 p.m. on Saturday. Accessories/Installation available at regular price.
- 60in. W x 36in. D x 38.5in. H
- 100% working display model (stop by our showroom to see it working)
- Loaded with lots of built-in upgrades & options
- Easy access and comfortable bathing w/airtight magnetic door seal.
- Fully adjustable jets
- Grab Bar and slip resistant flooring
- Inline Heater (keeps the water warmer for a longer period)
- Chromotherapy Lighting System
- Creates a soothing light source for a more relaxing experience
- Durable high-gloss acrylic material.
- Optimal air and water jet therapy
- Dual pin locking door closes securely
- Ergonomic door handle and grab bars for ease of entry and exit.
- Tru-Level self-leveling base for ease of installation
- Delivery & Installation Not Included (But available)
- Original Retail Price: $13,067
Foremost "Berkshire" 60" Double Vanity in Espresso Finish
Top, Sinks and Plumbing Not Included
Bertch "Brindle" Vanity with Custom Granite Top
Furniture Style Features 3 Drawers and One Under Sink Cabinet
Sold As Is
Sale Price: $630
(plumbing not included)
​
Lyn Design Dark Red Kitchen Island w/full extension
slides on drawers, soft-close European hinges & adjustable shelves
52 5/8 x 32 3/8 x 35 2/8
Retail: $1,731.60


Sale Price: $800
​Jacuzzi Finestra Walk-in Whirlpool & Soaking Bath
​Sale Price : $4,995 (plus tax)
Top sold separately
Cambria Quartz top 53.5in x 33.25in basic edge $650 OR 1.75in Butcher Block by Lyn Design 54in x 34in
Top Price $150
​
.
Dream Kitchens & Baths Call Now 978-466-9600 Stop in! 44 Mead Street, Leominster, MA Contractor License #69478 Home Improvement License #125883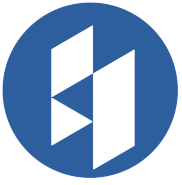 Call Now 978-466-9600 | 44 Mead Street, Leominster, MA
Contractor License #69478 | Home Improvement License #125883